Document Actions
GENERG
Specialised Consulting on Information Systems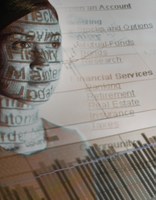 INESC TEC provides auditing services on computer networks to the GENERG group, in a work that is based on the evaluation of Enterprise Architecture.
The work conducted as part of the GENERG relates to the assessment of the company's Enterprise Architecture. An Enterprise Architecture is a conceptual tool that allows organisations to understand their structure and how they work, providing a map of the company and supporting planning in changing contexts of business and technology.
An Enterprise Architecture is composed of several sub-architectures:
Organisational Architecture - mission, vision, strategy and organisation structure;
Business Architecture - business processes of the organisation;
Informational Architecture - Data required for business processes of the organisation;
Application Architecture - applications that will automate business processes and manipulate the informational entities associated with them;
Technology Architecture - technologies that implement complementary applications and technology infrastructure, such as the networks and database management system.
In practice, the different sub-architectures embody a set of artifacts (models, diagrams, documents, etc.) that represent the company's reality.
This work is organised in three major activities:
Current situation - the current Enterprise Architecture is characterised, focusing primarily on business processes (Business Architecture), informational entities (Informational Architecture), computer applications (Application Architecture) and aspects related to the operation and exploitation of systems, such as safety, reliability and quality of service (Technology Architecture).
Future situation - a future Enterprise Architecture is designed, focusing on possible changes, improvements and restructuring of business processes, informational entities, computer applications, as well as aspects related to the operationalisation and exploitation systems.
Action Plan - proposals are made regarding necessary steps to evolve the current situation to a future situation.
With 20 years of existence, the GENERG Group's mission is to produce electricity from renewable sources exploiting about 11 wind farms, nine hydroelectric and solar plants, totalling 750 MW.
Contacts: Paulo Monteiro, António Gaspar and José Correia