Document Actions
Project by INESC TEC researcher is finalist in competition for innovative ideas
Project PRAXIS – European Center for Project/Internship Excellence, coordinated by Nuno Escudeiro, a researcher at INESC TEC's Laboratory of Artificial Intelligence and Decision Support (LIAAD), is one of the finalists of the competition The Next Big Idea: Santander Special Edition for Universities, which awards the best ideas created in Portuguese Higher Education Institutions. The project was one of five ideas selected during the RoadShow at the Polytechnic Institute of Porto (IPP) and is one of the best 30 ideas qualified for the semi-finals, which will take place next month.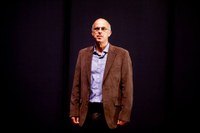 PRAXIS has created a European market for projects and traineeships, available at www.praxisnetwork.eu, which promotes the placement of higher education students in the global work market. It combines 88 higher education institutions from 31 countries, mostly from Europe, creating a centre of excellence that centralises the proposals and technical and educational resources to provide to higher education institutions in Europe.
This European network involves 88 partners, including LIAAD, and is being tested by a restricted number of students. The goal is for the platform to reach 10 thousand students and 500 companies and research labs by the end of the year. Nuno Escudeiro hopes that in two years PRAXIS becomes "a European reference in terms of mobility and particularly in terms of project/traineeship activities."
The Next Big Idea, which is on its first edition, is an initiative where the goal is discover, disseminate and award the best ideas under development in Portuguese higher education institutions. The eligibility criteria are original projects that promote knowledge and provide new solutions to change and/or improve their areas of expertise. The ideas should have demonstrable and economic and financial viability.
The awards for the three first places are a scholarship to conduct research in a company abroad for a period of three months; participation in the RedEmpredia SPIN2014 (in Mexico, 29 and 30 October), and a tablet, respectively. The 30 best ideas will also be announced on the TV show The Next Big Idea, on the SIC Notícias TV channel.
The INESC TEC researchers mentioned in this article are associated with the following partner institutions: ISEP.

Photo credits: The Next Big Idea