Document Actions
WineSlot
Prototype to Manage the Classification of agricultural lots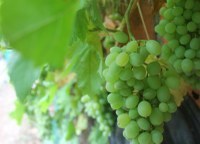 WineSlot was developed with the Instituto dos Vinhos do Douro e Porto (IVDP), the Port Wine Institute, and its goal was to standardise the concept of vineyard plots and to apply classification management to vineyard management. The Port Wine Institute is responsible for promoting and monitoring the quality and quantity of Port wines, regulating the production process, as well as for protecting the designations of origin 'Douro' and 'Porto', and the Douro region.

INESC TEC's participation in this project, which had the support of Measure 1.4 of the North Operational Programme (ON Program), began in March 2007 and included two phases: a pilot project where the goal was to define concepts, models and procedures for automating the management of the production potential and designations of origin in the region, and a prototype to manage the classification of plots with vines that ensured the operation of the Port Wine Institute during the 2008 harvest, called Information System for the Douro Wine Region (SIV-RDD).

The pilot project led to the definition of the concepts, rules and procedures necessary to perform surveys on vine lots, taking into account the associated legal and technical aspects, and to ensure that the plots from the various entities involved in wine production are compatible with the regulations for the Douro Region vines and wine.

The Prototype to Manage the Classification of agricultural lots, developed in the second phase of the project, computerised the process of classifying new plots, from initial field survey to integration into the IVDP system that manages the classification of plots. The prototype also manages the process underlying the authorisation to produce wine, as of the 2008 harvest.

The results of this project have had a major impact on the Douro Region since it became possible to automatically manage wine production potential with the designations of origin, improving the capacity of the Port Wine Institute to monitor, promote and protect the designations of origin and the Douro region.

The INESC team included António Coelho, Artur Rocha, Lígia Silva and Lino Oliveira.