Document Actions
RAIA
Iberian Coast Oceanographic Observatory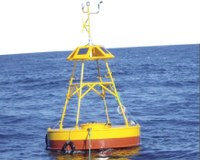 AIM
Implementation of a cross-border oceanic observation network to consolidate operational oceanography in the Iberian coast and to create new scientific and technological opportunities that would foster the sea economy.


INESC TEC MAIN CONTRIBUTION
Creation of a distributed data services infrastructure, enabling a sensor geographic network for planning and decision support. This data infrastructure uses international standards (ISO 19100, OGC) and best practices, and complies with the INSPIRE EC Directive.


START DATE
January 2009
END DATE

December 2011
BUDGET

~2.5 M€
PARTNERS
METEOGALICIA // INTECMAR // IEO // CSIC-IIM
CETMAR // UNIV. VIGO // CIIMAR // INEGI
FEUP // IH // UNIV. AVEIRO // FCUP
FUNDING
INTERREG IV-A
(NORTE DE PORTUGAL - GALICIA)
More information
http://www.observatorioraia.org/

Photo Credits
http://www.observatorioraia.org/mg-web-raia/docs/9011300-tripEnglish.pdf