Document Actions
MIELE
Multimodal Interoperability E-services for Logistics and Environment Sustainability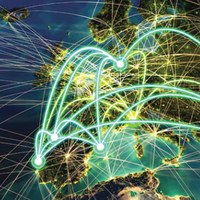 AIM
The goal was to implement a Logistic Single Window as a network of interoperating platforms, built by different organisations and commercial realities, capable of providing clients with Door-to-Door logistic services with Business-to-Business and Business-to-Administration integrations.
INESC TEC MAIN CONTRIBUTION

INESC TEC was responsible for defining the conceptual model, as well as for identifying business scenarios and requirements. Moreover, INESC TEC created an interoperable platform for the Logistic Single Window and a Mobile Application for transport operators to manage Bookings and Status reports. The systems are supported by the ECoNet – Enterprise Collaborative Network concept and by the GS1 Access Points in order to comply with the new GS1 messages.
START DATE

September 2010
END DATE

December 2013
BUDGET

~16 M€
PARTNERS
RINA // ITALIAN MINISTRY OF TRANSPORT // GRIMALDI // TSG // IB // CAP
CYPRUS PORT AUTHORITY // JACOBS UNIVERSITY // SIGNALIS // DBH LOG
PORT AUTHORITY OF GIJÓN // CIMNE // COMPASS // PLAZA
IPTM // APL // APDL
FUNDING
THE PROJECT WAS CO -FINANCED BY THE EUROPEAN UNION // TRANS -EUROPEAN TRANSPORT NETWORK (TEN -T)