Document Actions
ICT4Depression (news article)
Sistema inteligente e prático para o controlo, acompanhamento clínico e auto-suporte de pacientes com depressão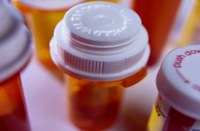 INESC Porto arranca com projeto europeu inovador em e-Care
O Centro de Sistemas de Informação e de Computação Gráfica (CSIG) participa no projeto europeu "User-friendly ICT Tools to Enhance Self-Management and Effective Treatment of Depression in the EU (ICT4Depression) no âmbito do 7º Programa-Quadro, que arrancou em janeiro de 2010, em Amesterdão. Este é um projeto fortemente inovador, uma vez que é um dos primeiros no mundo a aplicar o conceito de e-Health e e-Care no âmbito de doenças mentais.
O principal objetivo do ICT4Depression passa pelo desenvolvimento de um sistema inteligente e com usabilidade fácil para o controlo, acompanhamento clínico e auto-suporte de pacientes com depressão. Pretende-se que a informação seja recolhida através de sensores, de uma forma impercetível para o utilizador.

Posteriormente, com base na informação recolhida, é feita uma análise inteligente de padrões, capaz de ajudar no acompanhamento da terapia e evitar recaídas, mediante uma comunicação eficaz do progresso do utilizador. Neste projeto vão ser investigados novos modelos e combinações de técnicas inovadoras em relação ao estado-da-arte.

O projeto inclui, para além do INESC Porto, a Vrije Universiteit e o Trimbos Instituut, ambos da Holanda, a Likköping Universitet, da Suécia, University of Limerick, da Irlanda, PLUX, de Portugal e a Pharmionic Systems, da Suíça.
A equipa do projeto é liderada por Artur Rocha e Ricardo Henriques, ambos do CSIG.