Document Actions
INESC TEC in COST Action on atmospheric electricity
INESC TEC's Centre for Information Systems and Computer Graphics (CSIG) is involved in a COST Action on atmospheric electricity, a multi-disciplinary subject that deals with the electric field of the Earth's atmosphere and how this influences the Earth and biological systems. The COST Action kicked off on 4 October and is expected to last four years.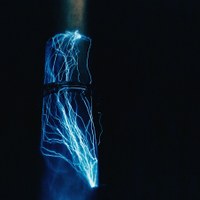 Besides obvious manifestations such as lightning and thunder, there is a permanent electric field in the atmosphere, even in good weather conditions. This significantly influences the Earth's system and biological systems (from bees to the human brain). Entitled "Atmospheric Electricity Network: coupling with the Earth System, climate and biological systems", this action addresses this multidisciplinary subject in order to explore the various interactions between atmosphere's electric field, the Sun, the Earth's climate (aerosols, clouds) and natural hazards (air pollution, natural radioactivity, lightning).
INESC TEC is represented by Susana Barbosa, researcher at CSIG and one of two Portuguese who are part of the Management Committee of this COST Action. More specifically, the CSIG researcher will study the role of natural ionizing radiation in the atmosphere's electric field, since radon gas produced on the Earth's surface is considered a major cause of variation in the electric field in good weather conditions.
COST actions fund cooperation networks on a specific topic, specifically networking tools such as meetings, workshops, short courses and outreach activities.
The researcher mentioned in this news piece is associated with INESC TEC.
INESC TEC, October 2016