Document Actions
Services within the Enterprise Europe Network
INESC TEC is part of the Portuguese consortium of the Enterprise Europe Network, a network that is present in over 50 countries, and supported by more than 600 local organisations, providing a set of specialised services to a universe of 25 million SMEs to support business opportunities and international partnerships.
In Portugal, the network is coordinated by IAPMEI, and composed of over 11 organisations, including INESC TEC.
Most of all, the network provides customised support and information services in the form of workshops, meetings, brokerage events, missions, profile disseminations and matchmaking events, through which the organisations can:
Become more empowered to develop collaboration opportunities in an international context;
Take a position in a unique virtual marketplace that facilitates not only the prospection of and entry in new geographic markets, but also identifies, in a customised way, services, products or R&D from third parties that may be relevant for their activities (R&D, distribution, commercialisation, etc.).
Establish international partnerships.
What kind of support can INESC TEC provide to organisations as part of the Enterprise Europe Network?
As an EEN partner, INESC TEC is available to help organisations by:
Creating and disseminating profiles through which organisations can promote their skills, products and/or services in over 50 countries, or alternatively specify their needs in terms of services, products and/or skills of third parties, which are, in any way, fundamental for the organisations' activities.
Searching potential partners (e.g.: companies, investors, R&D organisations), aligned with the organisations' demand and supply requirements, and creating expressions of interest relatively to profiles published in the network.
Disseminating personalised information on thematic events, Missions for Growth, brokerage events, training activities, among others, supported by the Enterprise Europe Network.
Following up the matchmaking process.
As part of the network, in 2015 and 2016 INESC TEC will promote various activities, to be disseminated thought the network's channels.
INESC TEC events supported by the ENTERPRISE EUROPE NETWORK:
Open Day HASLab/INESC TEC, 1 April 2015, University of Minho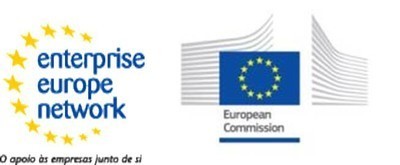 Contact info:
E-mail: een-portugal@inesctec.pt
Tel: + 351 22 209 4398/ 99