Document Actions
RSE/HER
Designing a sustainable Electronic Health Record: from Service Ecosystem to Information Architecture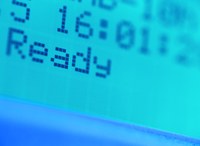 Objectives
CEGI supports the Ministry of Health in the design and implementation of the Electronic Health Record (EHR) in 3 areas:
Service design: supporting the design of EHR as a service with a focus on the service experience and creating value for the different healthcare stakeholders
Processes: contribute to a better implementation of EHR by analyzing and framing the EHR within the operational processes of the different stakeholders, proposing recommendations for process evolution change management
Information architecture: contribute to the design of an information architecture that enables an effective implementation of EHR and promotes collaboration among healthcare stakeholders
Context: A National Electronic Health Record (EHR) is a patient centered service that carries clinical information and is accessible regardless of location or time of health care delivery. A successful development and implementation of a EHR requires addressing several technological, human and organizational. Developing a Health Data Platform (Plataforma Dados Saúde) also requires a systems approach that integrates technology and human processes.
Dates start/end: September 2010/June, 2013.
Partners: