Document Actions
INESC TEC researcher is the new Director of FEUP
João Falcão e Cunha, a researcher at INESC TEC's Centre for Industrial Engineering and Management (CEGI), is the new Director of the Faculty of Engineering of the University of Porto (FEUP), the largest organic unit of the University of Porto.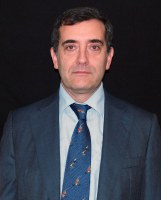 With a degree in Electrical and Computer Engineering from FEUP (1983), João Falcão e Cunha completed his MSc in Operational Research at Cranfield University (1984) and later his PhD in Computer Science at Imperial College London (1989).
Full professor at FEUP's Department of Industrial Engineering and Management, where he has been teaching since 1987, João Falcão e Cunha is director of the Master in Industrial Engineering and Management since 2003 and led the process of creating the Master in Service Engineering and Management in 2007.
João Falcão e Cunha collaborates with INEGI since 1989 and IDMEC since 1992. He has been working at INESC TEC since 2009, where he stands out at CEGI for his proactiveness in many fronts, particularly in R&D projects in collaboration with various national and international institutions.
At the age of 54, the professor and researcher is also the academic director of the Centre for Advanced Studies at IBM in Portugal and invited expert of the Innovation Agency, the European Commission and scientific agencies of other countries, being responsible for selecting, evaluating and monitoring scientific research projects.
The INESC TEC researchers mentioned in this article are associated with the following partner institutions: FEUP.
INESC TEC, September 2014