Document Actions
3Port
Ports and Environmental Management Information System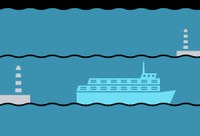 Project 3PORT aims at designing a Web-based Geographical Information System to register, control and manage environmental operations, processes and requirements, associated with any waterway port or seaport. Using geographic and georeferenced information, the solution allows any port authority to easily and completely visualise, treat and process all port authority related information in real time and virtually at any location.

The project started in August 2013 and will be concluded in June 2015. This project is being developed as part of an individual project, submitted by the company TRIEDE TTI to Compete's Incentive System for Research and Technological Development.

The INESC TEC includes António Gaspar, Lino Oliveira, Rui Barros and Marco Amaro Oliveira.