Document Actions
WWECO
Environmental Assessment and Modeling of Wastewater Discharges using Autonomous Underwater Vehicles Bio-optical Observations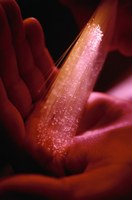 The main goal of the WWECO project was to develop methods to improve the assessment of environmental impact and modelling capabilities.
Measurements of the spectral optical properties of effluent plumes obtained using the MARES AUV provided detailed maps of effluent dispersion and spatial distribution of resuspended sediments and corrected estimates of plume dilution, providing accurate data to evaluate plume models.
These technological developments improved the adaptive sampling approach for the AUV based on the optical data collected in real time, enabling even more reliable measurements of the plume behaviour and its interaction with other coastal physical, chemical and biological processes. An automatic data processing system enabled a quicker response to contamination risks on near-by beaches.
Project Leader:
Partners: INESC Porto and Águas do Oeste (company held by Grupo Águas de Portugal)
Contacts: Patrícia Ramos (coordinator), Nuno Cruz, Aníbal Matos and Nuno Abreu.