Document Actions
P.INC I
Pole of Creative Industries of University of Porto's Science and Technology Park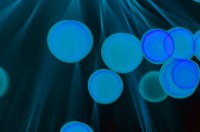 INESC Porto invests in Creative Industries (CI) in order to respond to the global challenges of the Creative economy.
The Centre of Excellence for Creative Industries and Innovation (CEICI) is a project promoted by INESC Porto, as part of the Centre for Creative Industries (P.INC I) led by UPTEC – Association for Technology Transfer of the University of Porto, and co-financed by Regional Operational Programme for the North of Portugal (2007-20013).
The aim with P.INC I is to develop the global challenges of the new Creative economy by combining the knowledge and skills promoted at the University of Porto, and encourage its acknowledgement both internally and externally. Furthermore, P.INC I, offers solutions and conditions that allow for a sustainable development of the region's creative industries.

Aligned with P.INC's image, CEICI is based on an integrated set of activities that:
Promote CI businesses by creating and strengthening the necessary skills to turn ideas into products and innovative services, namely through workshop cycles;
Support entrepreneurship projects on CI through coaching and mentoring;
Promote networks that will make it possible to explore and value the complementarities between creative agents, investors, decision-makers, Research and Development (R&D) institutions, and other agents;
Promote the use of tools and methodologies to support creative entrepreneurship projects;
Use case studies to disseminate creative entrepreneurship projects that will be examples for emerging CI projects.

The CEICI project had a duration of 24 months and was concluded on 30 July 2012.

Project leader: INESC TEC
Contact: Andreia Passos