Document Actions
Enterprise Europe Network at INESC TEC with new projects
INESC TEC, through its Centre for Innovation, Technology and Entrepreneurship (CITE), positioned itself again as a host organisation of the Enterprise Europe Network, the biggest international network dedicated to supporting internationalization of SME with a high innovation potential.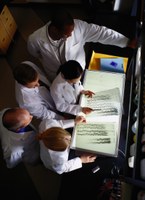 For the programming period (2017-2018), INESC TEC relies on two funding packages, under the scope of the COSME and H2020 programmes, in order to continue the work initiated in 2015 and concluded in 2016.
During that period, the institution organised 19 local events about European dimension themes, with particular relevance to the companies' internationalization strategies, payed specialized counseling to about 50 clients, co-organised 10 international brokerage events, supported, with coaching activities in innovation management, a selected group of 40 SME, acted as a facilitator to four beneficial companies of the European program SME Instrument in getting access to international coaches, and represented Portugal on the international Sector Group of the Network dedicated to Automobile, Transports and Logistics sectors.
Adding up to the EEN-Portugal and EEN-Innovate PT projects, INESC TEC hosts, in the same period, a third project with a Network seal, recently approved. Also financed under the scope of COSME, and centred on a national consortium led by IAPMEI, of which AEP (Portuguese Entrepreneurial Association) and CEC/CCIC (Center Business Council/Center Chamber of Commerce and Industry) are part of, the project Scale-Up Portugal will integrate a set of specialized support services exclusively destined to start-ups and young Portuguese companies with high potential to provide a quick expansion of their businesses to external markets.
The Enterprise Europe Network team, besides Alexandra Xavier, Andreia Passos e Cristina Barbosa from CITE, the Centre that coordinates the Network activities in the institution, also brings to bear elements from the Funding Opportunities Office (SAAF – Marta Barbas) and from the Communication Service (SCOM – Sandra Pinto and Eunice Oliveira).
The researchers mentioned in this news piece are associated with INESC TEC.