Document Actions
Centre for Biomedical Engineering Research is the new unit at INESC TEC
In the beginning of the year, INESC TEC brought in yet another research unit: the Centre for Biomedical Engineering Research (C-BER). C-BER aims at promoting interdisciplinary knowledge through applied research, advanced training and innovation in Biomedical Engineering. The R&D unit is coordinated by Aurélio Campilho and João Paulo Cunha, two researchers with a consolidated career in the field.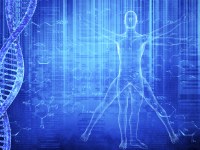 C-BER brings new Biomedical Engineering competences to the Associate Laboratory
C-BER will develop technology for prevention, detection, diagnosis and rehabilitation
Energy, Robotics, Telecommunications or Computer Graphics are some of the areas in which INESC TEC will expand its know-how as a result of the expertise in Biomedical Engineering brought in by C-BER. INESC TEC had already taken the first steps in this area mainly due to the creation of the BRAIN (Biomedical Research And INnovation) group last year.
Combining the researchers at BRAIN, as well as scientists from other INESC TEC Units and from the Bioimaging Group at the Institute of Biomedical Engineering (INEB), C-BER's goal is to encourage interdisciplinary knowledge by promoting applied research, advanced training and innovation in Biomedical Engineering. The goal with the main strategic lines is "to promote the development of methodologies and technology to prevent, detect, diagnose and rehabilitate people suffering from different types of pathologies or functional disabilities," Aurélio Campilho explains.
| | |
| --- | --- |
| | |
C-BER does not want to be an isolated unit, and other than scientific production, the unit plans to encourage and improve the existing network of contacts at the University of Porto (U.Porto), both nationally and internationally. Moreover, the new unit will promote the clinical validation of the products and systems developed, as well as boost technology transfer in projects when they are sufficiently mature to be applied and used clinically. Moreover, C-BER also wants to improve the relationship between researchers and companies, and broaden the unit's involvement with two companies co-founded by C-BER researchers, Biodevices SA and Kinematix.
"The INESC TEC researchers will contribute to the development and advancement of Biomedical Engineering technology at U.Porto, promoting strategic partnerships at an international level, and specifically with other INESC TEC centres and units, with clinical partners of hospitals in the region, with research institutes such as the I3S – Instituto de Inovação e Investigação em Saúde (institute for research and innovation in Health), and more specifically with INEB, where some of C-BER's researchers have their roots," Aurélio Campilho and João Paulo Cunha conclude.
C-BER's activity focuses on three areas: BioInstrumentation, Biomedical Imaging and NeuroEngineering
In this initial stage, C-BER has six senior researchers, various post-doc researchers and hired staff, as well as PhD and master's students that conduct research in three fundamental areas: BioInstrumentation, Biomedical Imaging and NeuroEngineering.
In Bioinstrumentation, the C-BER seeks to develop advanced technologies to create wearable monitoring systems and embedded sensors for health, sports and well-being applications. The research in Compressive Sensing is key in this area. This new image acquisition paradigm makes it possible to obtain images in adverse situations, such as a high range of multispectral radiation, which cannot be captured by conventional cameras. This is what happens, for example, in biological images where variations in intensity are very high, which go from very dark to very bright, and both regions contain valuable information to be measured.
| | |
| --- | --- |
| | |
In the field of Biomedical Imaging, C-BER researchers develops projects where the goal is to support the early detection and computer-aided medical diagnosis in multiple areas of medicine, particularly in eye care, cardiovascular and pulmonary diseases. An example of that is the "Retina CAD" project, where the main goal is to detect and characterise eye lesions and pathologies in several layers of the eye, including the retina and the choroid, by automatically obtaining biomarkers that characterise the vascular condition.
Lastly, in the NeuroEngineering domain C-BER conducts R&D in neuroimaging, systems to support neurosurgery and neurophysiology and human-computer interfaces. An example of that is the relevant R&D done to characterise change patterns in the human body movements resulting from neurological pathologies, such as those caused by epileptic seizures or by Parkinson's disease.
The coordinators

João Paulo Cunha
Prior to joining the Associate Laboratory, João Paulo Cunha taught at the University of Aveiro and was member of the Institute of Electronics and Telematics Engineering of Aveiro (IEETA), Portugal. Other than being coordinator of C-BER and of the BRAIN group at INESC TEC, he is also associate professor with aggregation at FEUP's Department of Electrical and Computer Engineering. He is also visiting professor at the Faculty of Medicine of the University of Munich, Germany, and faculty member of the Carnegie Mellon Portugal Program.
Aurélio Campilho
Aurélio Campilho is not only a professor at FEUP but also the director of the Doctoral Program in Electrical and Computer Engineering at the same faculty. He conducts scientific research in Biomedical Image Analysis, Computer Vision and Image Processing and Analysis, first at INEB and now in C-BER. He is full professor at the DEEC.
The INESC TEC researchers mentioned in this article are associated with the following partner institutions: FEUP.
INESC TEC, April 2014