Document Actions
INESC TEC researcher is Best Reviewer in international journal
Paulo Caldas, researcher at INESC TEC's Centre for Applied Photonics (CAP) and assistant professor at the Polytechnic Institute of Viana (IPVC), was named Best Reviewer 2015 of the Journal of Optics & Laser Technology, published by Elsevier, for his "excellent work, quality and objectivity in the revision of papers."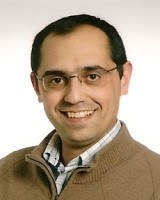 Elsevier is a world-leading provider of scientific, technical and medical information products and services, publishing over 2 thousand journals and 33 thousand scientific book titles. It is also a world leader in the dissemination of information and solutions that improve the performance of science, health and technology professionals, offering web-based solutions such as ScienceDirect, Scopus, Elsevier Research Intelligence and ClinicalKey.
In order to maintain the quality and validity of the papers submitted and the journals that publish them, institutions like Elsevier rely on a peer review process, supporting and acknowledging their reviewers for their work. It was as part of this process that the INESC TEC researcher was awarded.
Paulo Caldas graduated in Applied Physics, field of Optics, by the University of Minho in 1999. In 2003 he completed his master's degree in Electronic Optics and Lasers at the University of Porto, and in 2011 he concluded his PhD in Physics at the same university. He has co-authored over 50 scientific papers in the optical fibres area. His main research interests include optical fibre sensors and communications.
INESC TEC, June 2016