Document Actions
INESC TEC organises 1st Physics Engineering and Experimental Physics Conference
INESC TEC's Centre for Applied Photonics (CAP) is organising the 1st Physics Engineering and Experimental Physics Days (JEFFE),which will take place on 19 February at the Physics and Astronomy Department (DFA) of the Faculty of Science of the University of Porto (FCUP).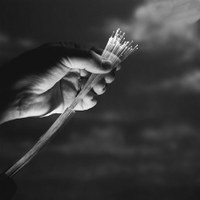 The goal with JEFFE is to show Physics Engineering and Experimental Physics students the current challenge and an overview of this area, with presentations of people in charge of research institutes integrated in DFA-FCUP, namely Paulo Marques, coordinator of CAP. At the event, PhD and master students will also have the opportunity to present their work.
Successful cases of professionals from the different sectors of Physics Engineering will be presented as well. This will be a unique opportunity for students to contact with the professional and research worlds, and will be especially advantageous for the younger generations because this is a real opportunity to understand the true dimension of the universe of Physics Engineering and Experimental Physics.
The authors that wish to contribute to the scientific programme are invited to submit a one-page abstract until 12 February 2016. The abstracts will be published online until the conference.

The INESC TEC researchers mentioned in this news piece are associated with FCUP.
INESC TEC, January 2016