Document Actions
AAL4ALL (news article)
Ambient Assisted Living for All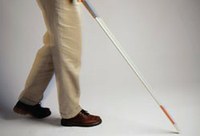 AAL4ALL aims at developing an ecosystem of products and services for Ambient Assisted Living (AAL) associated with a business model and validated through a large scale trial.
The definition of reference models for different environments reduces the investment risk and time-to-market of the products and services.
The competitive advantage of being First mover, coupled with the standardisation of products and services will make it possible to provide AAL solutions on a broader basis, and export them to other countries, particularly in Europe.
The project has a budget of €8.3 million. The project has 34 partner organisations/companies, Alcatel-Lucent, Microsoft, Critical Software, PT Inovação, Plux, ISA, University of Minho, INESC TEC, IPN, Optimus and the Private Hospital of Guimarães.
INESC TEC is represented in this project by its Centre for Information Systems and Computer Graphics (CSIG) and the Centre for Telecommunications and Multimedia (CTM) .
More information about the project here.