Document Actions
FOCUS (news article)
Advances in Forestry Control and Automation Systems in Europe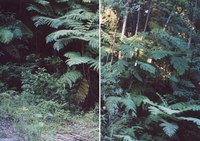 INESC TEC coordinates European project on forestry
INESC TEC has recently started European project FOCUS (Advances in Forestry Automation and Control Systems in Europe), in the area of technology management and forestry control, involving two INESC TEC Units – the Centre for Enterprise Systems Engineering (CESE)* and the Centre for Robotics and Intelligent Systems (CROB)**.
The aim with this project is to develop an innovative platform that makes it possible to plan and control of forest-to-mill operations in an integrated way, in order to increase productivity, reduce operating costs and improve the sustainability of supply chains based on forestry in Europe. "The main idea is to control ongoing operations in 'real-time', from anticipating the performance of the entire supply chain to verifying if there is compliance with the operational objectives", explains Alexandra Marques, project manager and researcher at CESE.
The project will ensure significant improvements in automation equipment for the forestry sector developed by Small and Medium Enterprises (SMEs) in Europe, and enhance smart planning and control that can be adjusted to the needs of forest industries in each country. The FOCUS will increase the sustainability, quality and safety of operations, as well as the competitiveness and commercialisation of forest products. Some of the components of the FOCUS platform will be open-source.
CESE led the application and will be coordinating the entire project, besides being responsible for developing flexible planning systems for the supply chain. The CROB team, including researchers at the INESC TEC cluster at the University of Trás-os-Montes e Alto Douro (participating for the first time in a European project with INESC TEC), will play a key role in developing predictive control models. Besides Alexandra Marques, the following researchers will be integrating project FOCUS: Jorge Pinho de Sousa and Luís Carneiro from CESE, and António Paulo Moreira, Germano Veiga and José Boaventura da Cunha from ROBIS. It is expected that in the future the project can include other units of the Associate Laboratory. "The project will cover other areas (simulation, lean production, data mining, interoperability, for example) that may promote opportunities for collaboration with other units of INESC TEC", says Alexandra Marques.
Project FOCUS will also integrate seven case studies across Europe. INESC TEC will be supporting the Portuguese case study focused on automation equipment for processing pre-industrial cork, which involves companies Azevedos Indústria and Waldemar Fernandes da Silva.
Lasting approximately 30 months, the project is partly funded by the 7th Framework Programme of the European Community, in the theme of Nanotechnologies, Materials and Processes. The project involves 12 partners from six counties (Portugal, Finland, Switzerland, Germany, Austria and Belgium), including R&D institutes, SMEs and other institutions.
*former Manufacturing Systems Engineering Unit (UESP)
**former Robotics and Intelligent Systems Unit (ROBIS).