Document Actions
INESC TEC in new European Smart Grids project
The kick-off meeting of European project InteGrid took place on 12 and 13 January, in Lisbon. The project is coordinated by EDP Distribuição and has been approved by the European Commission, as part of the European programme Horizon 2020, with a budget of 15 million Euros and a duration of 42 months.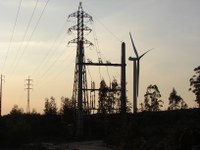 The goal of this project is to develop and demonstrate, in a real environment on Portugal, Sweden and Slovenia, innovative solutions to manage the distribution grid and highly scalable and replicable energy systems, involving citizens, communities and companies. The consortium is composed of 14 partners from eight European countries (Portugal, Germany, Spain, Sweden, Netherlands, Austria, Slovenia and the United Kingdom).
The partners involved cover the entire value chain, featuring distribution system operators, energy companies, ICT companies, industrial consumers, SMEs and R&D institutions, who will be working in collaboration with relevant national and European organisations.
In Portugal, the partners involved in this project are EDP Distribuição, the Center for New Energy Technologies (CNET), INESC TEC, Águas de Portugal, DNV GL, and SAP.
INESC TEC will be represented in this project by the Centre for Power and Energy Systems (CPES) and the High-Assurance Software Laboratory (HASLab). CPES is the project's technical coordinator and will be actively developing new tools to manage power grids and creating innovative business models for clients in the industry and household sectors. HASLab will be developing a new market platform, together with SAP, where the goal is to encourage new business models in data management and to explore the flexibility of electricity consumption and energy efficiency.
INESC TEC, January 2017