Document Actions
"Father" of Open Innovation in Porto
Henry Chesbrough, who is considered the "father" of the concept of "Open Innovation", has given a lecture at the Faculty of Engineering of the University of Porto (FEUP), on 15 June.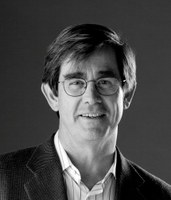 Henry Chesbrough
The session took place as part of project European Academic Network for Open Innovation (HI-Net), where FEUP is partner represented by João José Pinto Ferreira, professor at FEUP and researcher at INESC TEC's Centre for Innovation, Technology and Entrepreneurship (CITE).
As part of this initiative of the HI-Net project and in partnership with CITE, Henry Chesbrough addressed the challenges and the future of Open Innovation. The seminar program also included the sharing of experiences of internationally acknowledged companies, including Swarovski and SONAE, in the implementation of this new concept.
Coined in 2003 by Chesbrough for industries and organisations that promote ideas, thoughts, processes and research to improve their products and services, the expression 'Open Innovation' is a paradigm that assumes that organisations can and should use internal and external ideas to achieve the desired market.
The HI-NET project is co-funded by the European Union and aims to promote Open Innovation in European higher education institutions. INESC TEC is Local Partner.
More information available at: www.oi-net.eu

The researcher mentioned in this news piece is associated with UP-FEUP.
Photo credits: Twitter Henry Chesbrough

INESC TEC, May 2016