Document Actions
INESC TEC organises workshop in Bristol
INESC TEC's Centre for Innovation, Technology and Entrepreneurship (CITE) organised a workshop on technology exploration, which took place on 27 March, in Bristol. This workshop was part of a COST Action in which INESC TEC's Centre for Telecommunications and Multimedia is involved (CTM).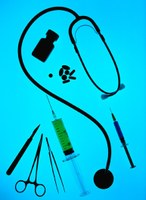 The workshop, which focused on the TPM (Technology-Product-Market) methodology, was attended by 30 people from different countries, including technologists, breast cancer researchers, and companies developing medical devices, among others. The main goal was to give participants a methodology that would allow them to analyse and engage the potential of commercially exploring microwave technology. In the exercise, the unique technical advantages of microwaves were identified, and those advantages were converted into product concepts, which evolved to innovative solutions, with participants identifying more than one application market possible.
With this hands-on workshop, participants were able to explore different Technology-Product-Market connections, and to develop value propositions for possible solutions based on microwave technology targeting application markets such as health (for example, solutions to diagnose or treat cancer) or cosmetics, among others.
Alexandra Xavier, coordinator of CITE, was responsible for the scientific design of the workshop, led by Andreia Passos, researcher at CITE.

The INESC TEC researchers mentioned in this article are associated with the following partner institutions: INESC Porto.