Document Actions
Scheduler (news from the press)
Solution to optimise production scheduling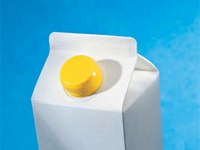 INESC Porto's technology sold by Iberian Group
The industrial production optimisation tool will keep being sold by Grupo 168. Companies like Tetra Pak are already applying it.
It's called Izaro Grey and it will be used, for at least three years, in several companies of Grupo 168, a Spanish group that operates in several markets and has over 500 clients. The software, which sequences and optimises industrial production, was developed by INESC Porto*.

Last week, the Institute for Systems and Computer Engineering of Porto signed a protocol with Grupo 168, a specialist in software management programmes, which has already sold this technology to companies like TetraPak and registered sales of 12 million euros in 2006.

According to Correia Alves, the coordinator of the Manufacturing Systems Unit's team, "the group already has many solid clients in the Iberian market". The Portuguese Softi9, one of the companies of the Grupo 168, has co-produced Izaro Grey, having developed the graphic interface.
Smart tool
The researcher adds: "the tool can program the manufacturing orders according to each company's specific criteria. Its 'smart' algorithm finds the best solution, scheduling a great number of operations quickly and effectively".
The collaboration between INESC Porto and Grupo 168 started in late 2005. With the protocol, the institute ensures the software update for three years. Correia Alves believes that Izaro Grey has what it takes to compete abroad. He states "In Portugal, and not only in INESC Porto, there is enough knowledge and achievement to compete in the international market".

The tool was present in the last CeBIT – International Trade Fair for Information Technology, Telecommunication, Software and Services – in March and received the Leonardo Da Vinci Award at the 3rd Edition of the Innovation Competition, in 2006.
Involving companies
The course that Izaro Grey has taken – from laboratories to market – is the latest example of INESC Porto's priority strategy. Alexandra Xavier, coordinator of the Innovation and Technology Transfer Unit, explains this need to "involve the addressees (companies) as early as possible from the idea to the product". She adds "It is senseless to create new companies if we already have them. INESC Porto prefers to transfer technology".
One of the objectives of this Unit that acts as an interface between the institute and the market is to "lead to results which can be valued" in the entrepreneurial environment or to "lead to other projects". Fibersensing and Neoscópio are two of the companies that were born in INESC Porto.

JornalismoPortoNet, 16 July 2007

Text by Pedro Rios - prr@icicom.up.pt
*Institute that coordinates the INESC TEC Associate Laboratory