Document Actions
Retina CAD
Early detection of prevalent eye diseases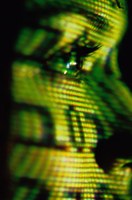 RetinaCAD is a computer-aided diagnosis system for fast, reliable and automatic measurement of several retinal biomarkers, namely the Central Retinal Arteriolar Equivalent (CRAE), the Central Retinal Venular Equivalent (CRVE), and the Arteriolar-to-Venular Ratio (AVR) values, as well as several geometrical features associated with vessel bifurcations.
In order to calculate these biomarkers, RetinaCAD starts by identifying important landmarks in the retina, such as the blood vessels and the optic disc, and performs artery/vein classification and vessel width measurement.

FUNDING INSTITUTION

Fundação para a Ciência e a Tecnologia
PROJECT LEADER
Ana Maria Mendonça
RetinaCAD has been selected as one of 10 finalists in the iUP25k contest.