Document Actions
INESC TEC researcher highlighted for "exceptional contribution" in the revision of papers
The journal Optics Communications has acknowledged José Manuel Almeida, researcher at INESC TEC's Centre for Applied Photonics (CAP), for his "exceptional contribution" in the revision of papers, which has contributed to the "quality of the journal".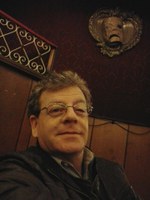 José Manuel Almeida
Optics Communications publishes theory and experimental research in different areas of optics and photonics, which is then peer reviewed.
Besides being a researcher at CAP, José Manuel Almeida also teaches at the University of Trás-os-Montes and Alto Douro (UTAD).
The INESC TEC researcher mentioned in this news piece is associated with UTAD.
INESC TEC, September 2016